Let's Have A Virtual Chat
Compass Pointe CPAs is taking precautions to help protect our clients and staff during this pandemic. Please be mindful of others and avoid coming into our office if you are ill or have been exposed to someone who is ill or tested positive for the COVID-19 virus.
For your health and safety, we schedule convenient virtual appointments during our office hours. Appointments with our partners are subject to their availability.
Monday through Thursday, from 8 a.m. to 6 p.m.
Fridays from 8 a.m. to Noon (during June and July)
Saturdays from 8 a.m. to noon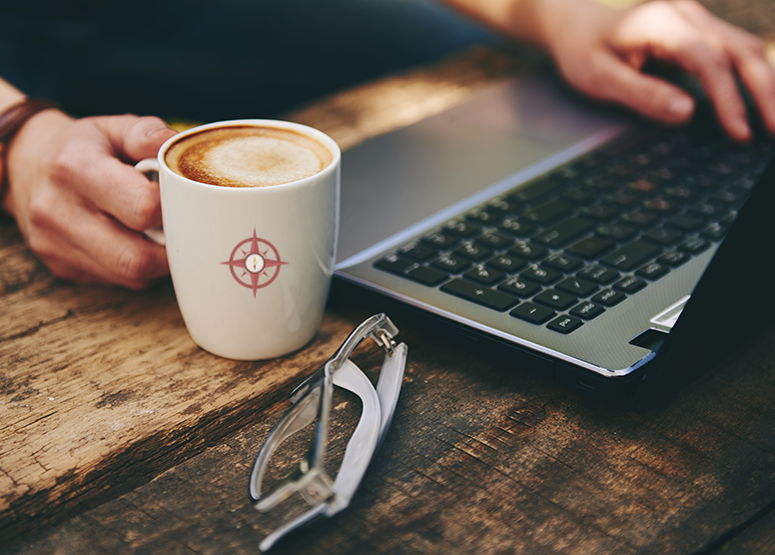 FIND US
We have offices serving the southern and northern points of the Indianapolis area.
SOUTH INDY
609 Treybourne Drive, Suite A
Greenwood, IN 46142
NORTH INDY
9955 Crosspoint Boulevard, Suite 200
Indianapolis, IN 46256
REMEMBERING
JOHN GRANT,
CPA

OUR PARTNER, OUR FRIEND
We remember our partner and friend John Grant passed, who passed away on January 6, 2020.
John joined our firm in 1992 and was dedicated to providing expert and thoughtful advice to his clients. He was diligent in his work, honest and sincere. He also served our community in many capacities.
Our partners and staff at Compass Pointe CPAs greatly miss John's enthusiasm and cutting humor. He challenged us to be better but also enjoyed making us laugh. We admired his fight against his illness, especially when he arrived at the office on days when he wasn't feeling well.
We are a family here – and John was an important figure in it. We loved and admired him, and will miss him terribly. But his legacy of absolute work ethic will always be a part of what we do. To honor him, we will keep serving John's clients in that way.