Matt Caras Becomes Partner at Compass Pointe CPAs
October 11, 2021 Author: Compass Pointe CPAs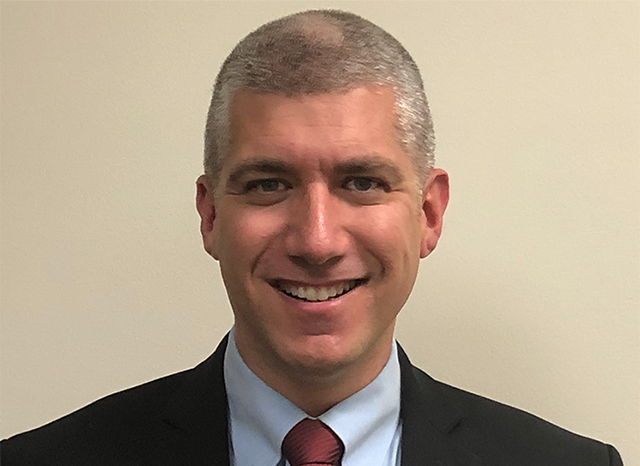 Matt Caras, CPA has become a Partner at Compass Pointe CPAs, a Greenwood, Indiana-based accounting firm.
Caras has a distinguished career in the military and valuable experience in business and individual taxation. He joined Compass Pointe CPAs in 2019 after spending more than four years in public accounting at a large national firm.
"Matt brings a high level of knowledge and experience, and shares our commitment to our client-centered culture," said Pat Sherman, CPA and Founding Partner at Compass Pointe CPAs. "He has been a great fit for our firm. We are so pleased to have him become a partner."
At Compass Pointe, Caras focuses on, amongst other things, corporate and partnership taxation as well as business consulting and tax planning matters. Besides Sherman, he joins Angela Coy, CPA and Joe Paulson, CPA as partners at Compass Pointe.

"Joining Compass Pointe was an ideal opportunity for me and my family. I value working with our clients and enjoy being involved in this community," Caras said.
Caras joined the United States Army in 2003 and continues to serve in the Indiana Army National Guard as a Master Sergeant. He completed two tours to Iraq and one to Kuwait during his career as a healthcare specialist (combat medic).

He graduated from the Indiana University Kelley School of Business with a Bachelor of Science degree with distinction in Accounting and Finance. He received his CPA certification in 2019 and is a member of the American Institute of Certified Public Accountants (AICPA) and Indiana CPA Society.
Caras lives in Bargersville, Indiana with his wife, Dorella (Dori) and their daughter, Dorella (Ella). He enjoys spending time with his family, working on projects around the house and building in his woodshop.
About Compass Pointe CPAs
Founded in 1980, Compass Pointe CPAs provides vast experience in a wide variety of accounting, tax and business services. We are relationship-driven and see ourselves as part of clients' team of trusted professionals. We take a comprehensive, holistic approach to our client's circumstances.
More Information
317.881.6670